Electronics Weekly is the market leading electronics magazine read in print and online by key decision makers throughout the industry for over 50 years.
Reaching an audience of over 210,000 people* each month, Electronics Weekly provides the perfect platform for you to reach the electronics industry.
We have many advertising options available in print and online, as well as the prestigious Elektra Awards.
Electronics Weekly IoT Design Seminar – 3rd December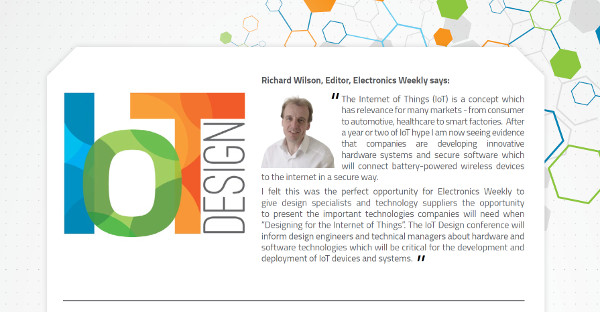 Just 3 weeks left to book your table top exhibition space at the Electronics Weekly IoT Design Seminar 3rd December! This will be a great opportunity to meet with design engineers and decision makers and there are just a couple of tables left so be quick!
(Please note: all main sponsorship opportunities are sold out).
Whether you are a small or large business this will be a chance to meet with your customers in a focused environment with great industry speakers on the subject of IoT. See here for speaker line up: IoT Speakers
You will also benefit from substantial marketing as part of our promotion, the exhibitor packages are extensive and a great way of getting mass exposure across all platforms at no extra cost or work, we do all the heavy lifting!
Contact us now to find out more about what the package includes.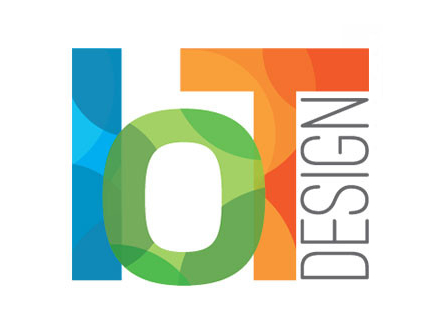 If IoT is important to your business and you have design engineers who would benefit from attending as delegates then they will learn about the very latest technology key to the design and deployment of internet of things (IoT) systems.
You'll be informed by world leading IoT experts, who'll be discussing the following and more:
• Security
• SoC design
• Semiconductor device technology
• Low power wireless
• Connection to the cloud
This one day conference and exhibition is invaluable for design engineers and technical managers who need to understand the latest innovations in IoT system design. Book your delegate space »
Media Packs








Last, but not least, there is also the Standard conditions of acceptance of advertisements on Electronics Weekly.
* Across the print magazine, digital magazine, website and other digital offerings.
CONTACT US
Give us a call, or email us, to find out more.
Steven Ray
Commercial Manager
T: 020 8253 8652
E: steve.ray@metropolis.co.uk
Paul Pastor
Senior Account Manager
T: 020 8253 8651
E: paul.pastor@metropolis.co.uk
Hara Tsakona
Senior Account Manager
T: 020 8253 8649
E: hara.tsakona@metropolis.co.uk
Tori Neburagho 
Ad Trafficking Account Manager
T: 020 8253 1564
E: ew.ad.trafficker@metropolis.co.uk
Victoria Heath
Production & Graphic Designer
T: 020 8253 8655
E: victoria.heath@metropolis.co.uk