Dan Casey, European managing director of Future Electronics, even likens the new design activity taking place in the UK to that in Silicon Valley in the US.
"The UK design community is like another California, projects are being designed here and manufactured somewhere else," says Casey.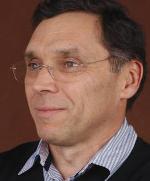 For Casey the high level of design activity is being reflected in the numbers. "We are up 40% year-on-year, and our 90-day bookings levels are higher than they have ever been," says Casey.
Inevitably there is a level of inventory replenishment but distributors believe they are seeing enough 'new' business to make them more confident that at any time this year that the recovery is sustainable.
Future Electronics has also just signed the connector line of GCT in a global franchise.
Future's connector lines already include Amphenol, Tyco and JST.
Hong Kong-based GCT will add to its offering of board-to-board, SD/µSD memory card, SIM and Mini/µ USB connectors.