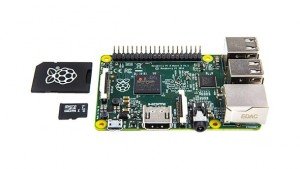 The Raspberry Pi 2s Model B is  being bundled with a 8Gbyte microSD card with Windows 10 IoT embedded at a price of $47.
The second-generation Raspberry Pi delivers six times the processing capacity of previous models. This is because it has an upgraded Broadcom BCM2836 processor with 1Gbyte of SDRAM, and a 40-pin GPIO.
Raspberry Pi 2 runs Windows 10 as well as the usual range of ARM GNU/Linux distributions, including Snappy Ubuntu Core.
Bundle comes with a 8Gbyte SanDisk Class 10 Ultra microSD card with transfer speeds of 48Mbit/s.