Welcome to the latest post in the series
COMs Insider
by Bob Pickles, Congatec UK territory manager.
Are you an SME designing industrial applications, for instance for the automation, medical, or digital signage sector? Are you attracted by the potential of embedded computer technology but base your designs on standard office PCs for lack of embedded expertise and don't know where to start?
Well – fear no more. A new initiative known as Embedded Building Blocks is available to help you develop your own embedded solutions quickly and virtually pain free.
While still based on PC data bus architectures, embedded computers are typically custom by nature, smaller, and much more robust than standard office PCs. They are ideal for harsh operating environments, for instance working well within confined and unfriendly spaces, perhaps in a dusty corner in a robotics factory or a plant system monitoring facility, or even the coffee machine that you tried to get a cup of coffee from this morning!
So what's this new initiative all about?
Embedded Building Blocks (EBB, yes, one more acronym to remember!!!) is all about making it easy for SMEs, whose core competencies lie outside embedded design, to benefit from small form factor (SFF) Computer-on-Module (COM) technology – be that COM Express or the QSeven form factor or a complete embedded system built using key suppliers' products.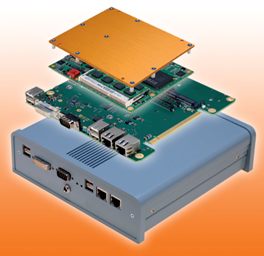 So a group of suppliers have ganged up under the auspices of Intel Corporation to offer a standardized building block kit of system components that together form a complete embedded product, including chassis or case (apra-norm) with carrier board (TQ Group) and associated computer module (congatec AG). This complete embedded system is suitable for many applications as is or can be used as a development platform for a much larger project.
Such an EBB system provides a flexible, robust and compact computer unit. Instead of developing expensive custom designs for individual customers, EBB kits offer a scalable platform which is easy to integrate – even for non-experts. Because the kits are the result of a collaboration of key suppliers, they come with a large choice of standard interfaces.
External interface options include 4x USB 2.0, 2x Gigabit Ethernet, DVI and RS-232, with SATA, CompactFlash and CFast slots for internal mass storage. A MiniPCIe interface has been integrated to allow flexible expansion. In case that's not enough, a proprietary I/O interface is available that offers additional USB, PCIe x1, High Definition Audio, Siemens VDO and I²C interface extensions. This allows designers to implement, for example, an additional DVI-I interface or field buses such as CAN in application or industry-specific add-in boards.
It's a serious task building a complete embedded system but with the know-how and expert support of the EBB initiative you could be up and running with your own embedded system quickly. So why don't you check out some of the above ideas and concepts to help your project get a kick start in front of the competition?
As always, if you have any questions, please feel free to ask my advice, it's FREE!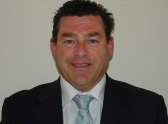 Bob Pickles, Congatec UK territory manager. Contact Bob.Pickles@congatec.com (Tel: 01424 846915).