Welcome to the third post in the new series
COMs Insider
by Bob Pickles, Congatec UK territory manager.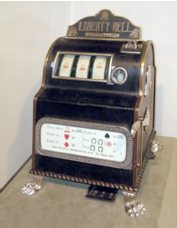 Gambling is on my mind this month… After attending the International Casino Expo in London the other week, I was amazed at the sheer amount of technology used by the latest gambling innovations on display. It's clear that there is a big movement towards online gambling. However, casino based fixed gambling systems have also definitely been dragged into the 21st century! Does this ring out the end of the one arm bandit though?
Not really. The one arm bandit is still surviving, albeit in a much more modern form. The technology incorporates flat panel displays and no longer has moving mechanisms, but moving graphics and yes – a few still have the traditional arm at the side to keep everyone happy!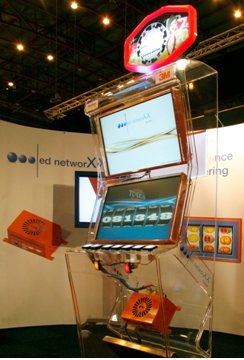 I was surprised to see complete PC systems inside the consoles of these ultra modern gambling systems. A few forward thinking manufacturers are now looking at Computer-On-Module (COM) technology for longer term system development.
A lot of manufacturers are using PCs or PC motherboards with associated processor, graphics, memory and other IO devices for their console or slot system design. However, this may be forced by short focused development budgets, only allowing cheaper off the shelf buys, instead of the COM design and development cycle.
Let's face it, COM is more expensive to implement, but we should all look at the longer term cost savings that may be achieved by adopting a COM design philosophy.
The key COM concept is that COM is a full PC on a small module and it is almost always custom by design. The benefit of COM is that a custom carrier card designed for a gambling module or slot machine is usable for a much longer term, perhaps over seven to ten years. The carrier card can accept a complete range of COM Express modules, which are all pin compatible, meaning that your long term design is now scalable, allowing a range of low, mid and high power designs on the same custom carrier.
The COM Express module technology is managed by companies such as congatec AG, who have special relationships with processor manufactures. The technology is maintained and new designs become available as processor manufacturers release to market, ensuring very fast time to market for system builders.
A really interesting point to consider is that processor manufacturers are now making guarantees of providing released processors and IO chipsets for the next five to seven years – a great commitment for real time embedded system builders in the gambling and gaming markets.
COM Express modules are available in low power format all the way up to the recently launched Intel Core I7 with QUAD processing cores supporting extreme graphics.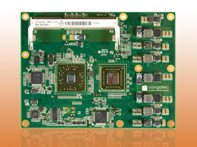 AMD are back into the embedded market with a super cool 9 to 18 Watt Fusion processor supporting extreme graphics. I am sure that this particular processor range, which congatec supports with the pictured conga-BAF COM Express basic module, will be interesting for slot machine, card game and roulette system designers.
It's clear that with the great product choice now available, COM will allow future designs to be scalable, allowing a complete range of products using the same custom carrier card design with a complete range of processors.
I forgot to mention that the same carrier may be used for subsequent designs, saving a lot of redesign, maintenance and time to market is significantly reduced, when new COM products are available.
If you are serious about design, you might want to look at COM!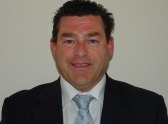 Bob Pickles, Congatec UK territory manager. Contact Bob.Pickles@congatec.com (Tel: 01424 846915).
Previous COMs insider posts:
* COMs Insider: The Intel Atom E600 series processor makes a big entry
* COMs Insider: When old meets new – Qseven form factor arrives on PC/104