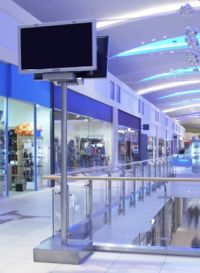 Welcome to the latest post in the series
COMs Insider
by Bob Pickles, Congatec UK territory manager.
It's very interesting to see the uptake of digital signage technology these days. The technology in use and the plethora of real world applications is truly amazing.
The cost of Plasma, LCD and LED type display technology has been tumbling down over the past few years, encouraging the use of flat panel technology to replace old paper or mechanical cyclic-type advertising media.
The benefits of computer advertising are just starting to be realised with flat panel displays appearing in shopping arcades, department stores, airports, bus stations, even fast food restaurants! I read with interest about a chain of fast food restaurants only last week, rolling out flat panel displays to all of it's restaurants across Chile, allowing the company to selectively present food types at key times of the day or even automatically update menu pricing to all stores at the click of a button.
The key benefits of digital signage are there to be seen. Most consumers are unaware of the complex technology that hides behind the display. As consumers they only see what the vendors want them to see – targeted media, marketing.
The flat panels that we see in the street or in the airport or shopping centre often have computer equipment built inside the chassis, making the flat panel custom and also more expensive. Digital signage technology is typically based on the good old PC. However, there are a number of implementations, depending on location, cost and access to the Internet, which allow communication with the signage device.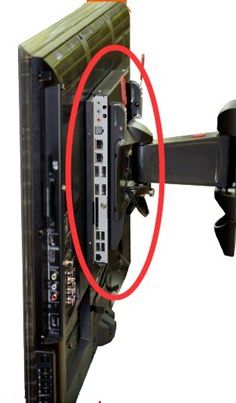 The simplest display signage implementation consists of a single PC connected to the Internet and a video repeater to allow broadcasting of advertising or customer information to all connected flat panel devices. However, this can only be implemented in a very small area, such as a shopping precinct, where cable would have to be installed within the building, adding cost to the overall system.
A truly flexible and remote digital signage system has no cabling at all. Instead, the PC is mechanically connected to the flat panel display. Due to size requirements a small form factor PC with wireless or GSM Internet needs to be used, allowing site owners to program displays from a remote location or locally using WIFI connections.
High end digital signage solutions now also have the option of using COM Express technology in combination with cheap high street flat panel monitors, which really opens up the options available to digital signage manufacturers.
COM Express technology with small form factor, fanless operation and Intel Core I7 processor technology would be a very capable technology for the future for digital signage manufacturers.
COMs are very scalable, allowing a range of Intel Processors from Celeron, core I5 through to core I7. 'Off-the-shelf digital signage' might be a good new term to coin for this technology, which comes complete with COM Express card and system chassis, designed to be mechanically locked to ANY commercial flat panel display with various security mechanisms available.
A number of software companies have now launched digital signage software making the implementation of systems much less complex. I suggest you check out the following sites for further information: www.c-nario.com and www.ycdmultimedia.com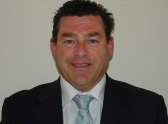 Bob Pickles, Congatec UK territory manager. Contact Bob.Pickles@congatec.com (Tel: 01424 846915).