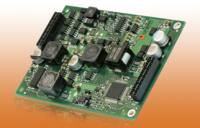 Welcome to the latest post in the series
COMs Insider
by Bob Pickles, Congatec UK territory manager.
Many of us these days have one or more laptops, an iPhone or "androidy" type phone when we are on the move. And we all know just how vital it is to have access to charge up these devices!
Imagine the dilemma embedded computing designers face when designing computer systems which will be deployed to areas that may have patchy power access or no mains access at all – for example, a roadside display unit with a solar cell or turbine for power. Good battery management is absolutely essential in such conditions.
There are solutions available for battery management that go hand in hand with COM Express and Qseven technology, allowing designers to manufacture custom rugged notebooks, industrial computers, vehicle based systems, even roadside display technology…
Custom systems need custom solutions and battery management technology is just the same. The essence of battery management technology is a battery module that allows the battery system to recharge when mains power is available or to operate the equipment should mains power be unavailable or unplugged. This requires sensing mechanisms to be made in real time to ensure that the system continues to operate, without resetting or shutting down.
It's important for critical computing designs to continue working on power interruption, especially in mission critical applications such as nuclear power stations, refineries or even traffic signalling.
The parameters that affect the specification of a battery management system include total system power use, which is affected by processor power, cooling fans, display devices and input/output peripherals and finally the software processing of the system.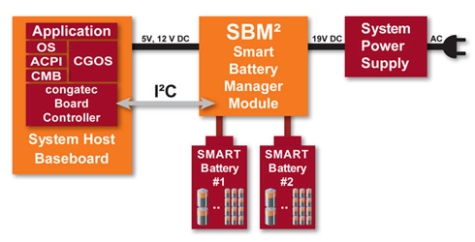 The battery management system is conceptually simple. However, as with all custom designs, there are complexities that have been omitted in this blog in order make it much easier to understand.
The Smart Battery Management or SBM module connects the mains power, the battery(ies) and the system processor module. The glue that holds everything together is the Advanced Configuration and Power Interface (ACPI) driver that communicates with the SBM via I2C serial bus. The ACPI driver implements the smart battery protocol and manages the interface from the host to the SBM, ensuring fast and efficient power switch and continuous computing.
More information may be found at the Smart Battery System Implementers Forum at http://sbs-forum.org/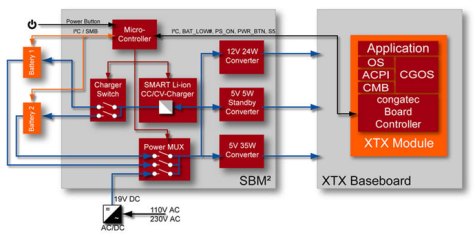 Battery management technology is available for a range of form factors including XTX, ETX, COM Express and Qseven. It's key that all module technologies have a consistent interface to allow COM scalability. There also needs to be a consistent API ensuring commonality across all modules to allow consistent battery management coverage.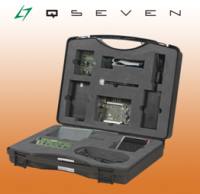 To help with analysis and design of battery systems, COM manufacturers such as congatec AG provide off-the-shelf solutions that can be used as design and development kits with full support for custom design requirements of customers.
As always, I look forward to your comments and would welcome unbiased discussions on technologies that we all live with, in these modern times.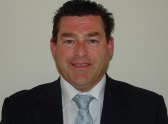 Bob Pickles, Congatec UK territory manager. Contact Bob.Pickles@congatec.com (Tel: 01424 846915).
Previous Coms Insider Posts:
COMs Insider: Digital signage off the shelf
COMs Insider: Building Bridges for SMEs
COMs Insider: The Legacy Revolution
COMs Insider: COMs and innovative gambling technology
COMs Insider: The Intel Atom E600 series processor makes a big entry
COMs Insider: When old meets new – Qseven form factor arrives on PC/104