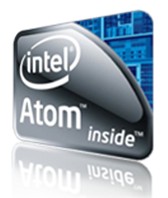 Welcome to the second post in the new series
COMs Insider
by Bob Pickles, Congatec UK territory manager.
The recently launched Intel Atom E600 series processor has truly rocked the embedded community. Integrating all key functionalities and I/O blocks into the CPU itself, the E600 series is the first Intel Atom based System-on-Chip and provides significant performance increases over older Atom Z53xx series processors.
The new Intel Atom E600 offers a full FIFTY percent increase in graphics performance, improved thermal performance, faster processing plus a new on-board Controller Area Network or CAN bus which provides additional savings for industrial, automotive and even flight simulator system builders.
Typically, in the past, processor front side bus speeds were in the region of 400 to 800 Mhz. Some of us older techies will remember the old Northbridge configurations, where the processor had to access memory and input output devices through a front side bus, reducing bandwidth and inducing latency in the system.
The new Intel Atom E600 series processor PCI Express interface from the processor to I/O peripherals on the Intel G20 chipset effectively smashes this old bottleneck and significantly increases bandwidth between the processor and I/O peripherals!
The performance shift is key in this new technology from Intel. With respect to actual software processing of high bandwidth data, the new Intel Atom E600 processor has an integrated memory interface providing direct connection from processor to system RAM. Additionally, high definition audio and performance graphics are now part of the processor architecture, again improving software processing performance combined with higher bandwidth throughput for input output devices accessible through a very fast PCI Express interface.
Importantly for the embedded industry, Intel has made significant investments to support the embedded community with the recent acquisition of Wind River, supporting VxWorks and Linux customers running on older Intel processors as well as guaranteeing legacy support for the latest Intel Atom E600 series processor range for at least SEVEN years, which shows real commitment to the embedded industry.
As an additional nice compatibility feature, the Intel Atom E600 will run native X86 binary code. This provides legacy customers with a significant incentive to reuse their software base on new Intel processor architectures now and in the future. This feature can lead to major cost savings by allowing software algorithm reuse, reducing software development costs, as well as enabling the reuse of known tested code on the new processor platform.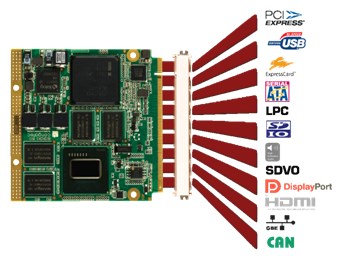 Recent launches of Qseven and COM Express technology with the Intel Atom E600 series processor, such as the pictured conga-QA6, provide embedded system builders with nice platforms for project development and final production systems, with a range of processor, memory and temperature options, implementing the Computer-On-Module principles of increased scalability, reduction of design complexity and more importantly cost savings in the final system production.
I'll talk more about the COM concept in future discussions.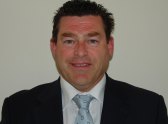 Bob Pickles, Congatec UK territory manager. Contact Bob.Pickles@congatec.com (Tel: 01424 846915).