Welcome to the fourth post in the new series
COMs Insider
by Bob Pickles, Congatec UK territory manager.
It's close to my birthday, after another year that seemed to start off very slow, but at the end just flew past! It made me wonder how many engineers are looking at designs that seem to be lasting forever only to be hit with that "End of Life" (EOL) notice, meaning the end of an era for many of us.
These EOL advisories affect all of us, especially the end customers, as it means that equipment they have invested in will no longer be supported, mostly because components are no longer available, but sometimes because of sale and marketing reviews or perhaps even corporate acquisitions.
Then, I had another astonishing revelation. Earlier this year, AMD unveiled a new processor platform which combines the central processing unit (CPU) and the graphics processing unit (GPU) onto a single piece of silicon. The introduction of the new AMD Fusion technology has been causing quite a stir and serious consideration within the embedded community.

AMD Fusion technology combines very low power CPU's with EXTREME graphics capabilities, outperforming other competitive offerings. Hampshire-based
FireFly Technology
, for instance, are working with AMD to promote use of the new AMD G series Fusion processor within the United Kingdom.
So what's all this got to do with a legacy revolution? Well as usual, I like to leave the best news to the last!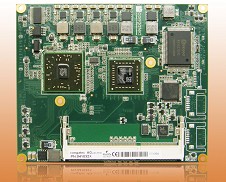 If you have used or are an ETX or XTX module user, you have probably been affected by Intel's discontinuation of the 855 chipset family, which left a major gap in the computer module market. But with the announcement of new ETX, XTX and COM Express offerings with AMD Fusion G technology by suppliers such as congatec, the sun is now shining very brightly indeed! A legacy revolution has begun, meaning the system designers with legacy issues can now breathe a sigh of relief.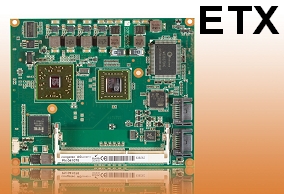 The new designs are pin compatible and form factor compatible to allow existing ETX and XTX users to replace older end-of-life products with the new products. However, users need to be aware that one day these products will eventually be "End of Life" and newer QSeven or COM Express designs should be adopted for future designs.
Both designs have a range of AMD Fusion processors providing 1.2GHz through to 1.6GHz, single and dual core processors with AMD A55E Hub, display capabilities include VGA, LVDS, Display Port and HDMI, SATA, USB, Ethernet, High Definition Audio and native PCI support.
The key to these new product launches is that while older designs were based on either AMD or Intel processors, the new AMD processors run native X86 code, are pin compatible and provide a new lease of life to older systems. However, it's also expected that some system manufacturers may have to re-certify equipment for medical or other applications. At least now, system builders have a route forward for a few more years. So a legacy revolution is here after all…
For further information on the ETX and XTX form factors, please refer to the following sites: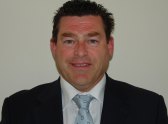 Bob Pickles, Congatec UK territory manager. Contact Bob.Pickles@congatec.com (Tel: 01424 846915).