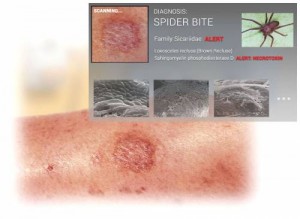 Well, here's an interesting article that looks at possible medical and health care uses for the Google device – some novel implications for diagnosis, surgery, and virtual medicine.
Thanks to Melissa M., of SoftwareAdvice, she writes:
A lot of coverage of Glass focuses on the consumer angle – privacy concerns, how it's really just a glorified hands-free smartphone, whether it will "destroy people" (thanks, Noam Chomsky). But I think the use of wearable technology in the medical field could be game-changing. A "killer app" in health care could actually be a "lifesaving app."
See Will Google Glass Change the Face of Medicine?
It speculates on three areas where Glass could have an impact:
A Second Opinion and Reference Library for Diagnoses
A Heads-Up Display for Surgeons (pictured)
Eye on Site for Virtual Medicine
See also: First glimpse of Google Glass apps shows what headsets can really do