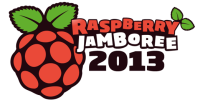 UK distributor CPC has partnered with the "Raspberry Jam" network founder and Principle ICT teacher, Alan O'Donohoe, to help teachers share coding know-how.
As the first step of what is intended as a long term mission, they are championing the UK's first Raspberry Jamboree, which takes place as part of the 2013 Education Innovation Conference & Exhibition. It is at Manchester Central, on 9th March.
The Jamboree will provide hands-on Raspberry Pi workshops to 350 teachers and educators, with the sessions helping to educate t5he educators, filling – they believe – a critical gap in the current ICT curriculum (with coding-focused revisions being proposed).
"The Raspberry Pi computer is a fantastic tool to inspire and engage learners to enter the world of computing science with its massive educational potential," said Alan O'Donohoe, ICT teacher and founder of UK and worldwide Raspberry Jam network. "The aim of the Raspberry Jamboree conference is to identify and share the impact that this low-cost computer is having on education. However, without the passionate work and support from CPC, it would be a real struggle to provide events on the scale of March's Raspberry Jamboree.  It's refreshing to work with a company that shares the same educational values and interests as those teaching on the ground."
"In this world of technology, it's not enough for students to only know how to switch on a PC and use basic office software," SAID David Deventer, Marketing Director at CPC. "They need to understand the science behind it if future generations are to cement the UK's position at the forefront of technological innovation. With fantastic products like Raspberry Pi, which help students to learn code, we're halfway there – but we need to ensure that we're doing all we can to enable teachers to nurture these skills."