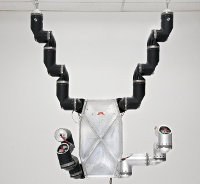 The Electronics Weekly team share their picks of the week, in terms of announcements, developments, product releases, quotes or anything else in the wider world that caught their eye in the last seven days… They include a space industry MBA, Viviane Reding on Snowden, a monkey-based robot, 3D printing and Intel smartphone design-ins.
What caught my eye this week was…
Richard Wilson, editor:
Surrey University is making the most of its space business know-how, gained through the Surrey Space Centre (SSC), in the Faculty of Engineering and Physical Sciences (FEPS), and the work of Surrey Satellite), and is now pioneering an MBA programme focused on the needs of the space industry. Why is this important? Well, according to the university, as of 2010/2011, the UK space sector contributed £9.1 billion to the national economy.
David Manners, components editor:
One of the most powerful women in Europe, EC Commissioner Viviane Reding, saying that US whistle-blower Edward Snowden was a "wake-up call" for Europe's data privacy protection guardians. With intensive lobbying in Brussels by the big US companies aimed at relaxing proposed data privacy protection Europe must stand up for data privacy as a "fundamental human right" said Reding.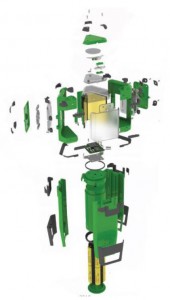 Sue Proud, production editor:
I'm always torn between being impressed by what robotics can achieve and wondering why we don't already have I, Robot-style droids, given that they were envisioned by Isaac Asimov way back in 1950. Nevertheless, I was excited by this – RoboSimian is JPL's ape-inspired first responder (top right) – which came through my Twitter feed @subsuep
Also, I'm into all things green, and was rather taken by the Graduate designs LED light for African emergencies post (pictured left). It's good to see young talent being applied to improving life in countries where the infrastructure supports so little that we take for granted.
Steve Bush, technology editor: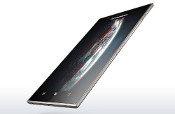 A demonstration of 3D printing involving Escher's drawings of impossible architecture. Professor Gershon Elber at Technion, the Israel Institute of Technology, has analysed M. C. Escher's famous images and found a way to replicate, in a physical 3D model, the tricks of perspective inherent in the images.
Alun Williams, web editor:
I write the Eyes on Android blog but I'm also keeping an eye on Intel's progress with smartphone design-ins (the mobile front, as it were, of its wider war with ARM for low-power processing). Well, two new phones – the Lenovo K900 phablet (pictured right) and the ZTE Geek – will both feature a Clover Trail+ processor, the Atom Z2580. Both are debuting in China, with the Lenovo one shipping internationally later.