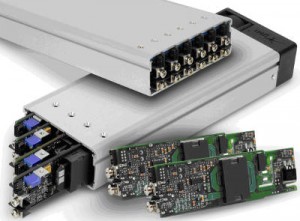 David Manners, components editor
…Samsung installing a process to make Apple apps processors in a GloFo fab in New York. It transpires that Samsung, which makes Apple apps processors at its fab in Texas, will engage GloFo as a subcontractor to take on overflow business when Samsung lacks capacity. It is said the deal was brokered by the senior Senator from New York, Senator Chuck Schumer, who is campaigning to make the East Coast the pre-eminent centre for  semiconductor manufacturing in the USA.
Steve Bush, technology editor
The British Isles has a wealth of power supply design expertise – I can remember being in Japan and seeing just how excited the guys from TDK were with the depth of knowledge available within their new purchase, Devon-based Lambda. This week's revelation was meeting Dermot Flynn of Excelsys and hearing of the painstaking design and component selection work required to be able to offer a five year warranty on their latest offering, a mains power supply called UltiMod (pictured). Even nicer, the warranty is retained even if the user swaps output modules – providing they don't do anything silly, like leave the power on while they swap.
Sticking with the power supply theme, and having designed for low stand-by power in the dim and distant past, I was also rather impressed with Omron's self-turning-off rocker switch. This not only achieves full isolation when it powers itself down, but cannot possibly be turned back on without manual intervention, and it gives a nice physical indication that the equipment is off.
Sue Proud, production editor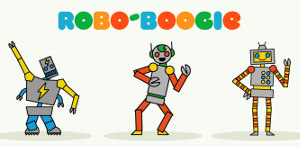 I'm old enough to remember hearing Harold Wilson talk about the future of Britain being in the "white heat of technology", which just increases my disappointment that something like Code Club wasn't around for my children (now in their early twenties). For them, ICT lessons at secondary school consisted of learning how to do mail-merge in Microsoft Office. Thank goodness for Robo Boogie (pictured) and everything like it.
Alun Williams, web editor
Smartphones carry an impressive array of sensors, but would you think that accelerometers and gyroscopes, for example, can enable the malware-based hijacking of personal data, such as skimming PIN numbers? Researchers at Cambridge University have been evaluating the feasibility of such "side channel attacks" on Android phones.