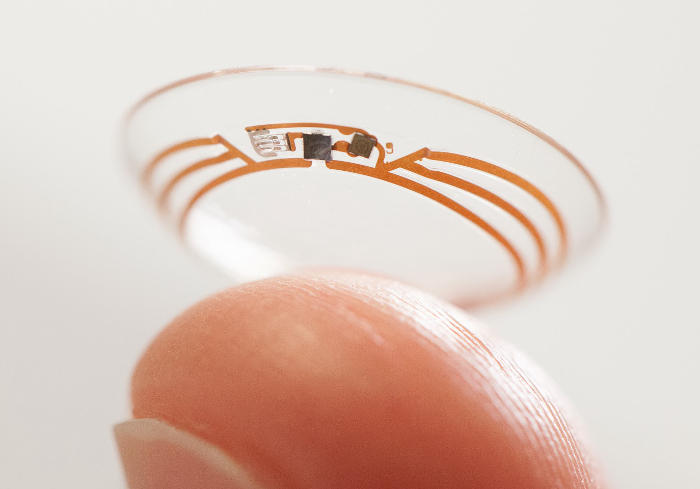 Richard Wilson, editor
…This is an optimistic message for the start of a new year – IoT and cars lift hopes for growth in 2014 
David Manners, components editor
What caught my eye this week was a report that the sales of x86 PC processors declined by 9% last year. From 1981 when IBM chose Intel over Zilog and Motorola for its first PC, x86 has had a staggering run propelling Intel into the No.1 semiconductor slot for over 20 years in succession. But all good things come to an end.
Sue Proud, production editor
It has to be the Google contact lens (pictured), helping to detect blood sugar levels.
Alun Williams, web editor
Working on Gadget Master, the Raspberry Pi in a car dashboard caught my eye.  The panelling and labelling may appear basic, but it's impressive work. Check out the work of this ingenious Gadget Master, Sentcool.