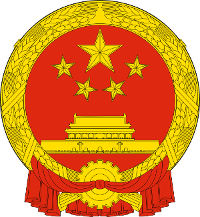 China, where manufacturing drives much of the economic growth, has seen its economy lose steam in recent months. Despite recent surveys reporting small growth in the Chinese manufacturing industry, the country is seeing continued speculation about its future as the low-cost manufacturer of choice. Risingwages and shrinking export demand is forcing a number of manufacturers currently located in the region to reconsider their next major investments,with South East Asian countries getting renewed focus.
Despite government intervention, the outlook for demand in manufacturing in China still looks gloomy. China's competitive edge in its traditional low labour cost is being eroded, and reverse offshoring is looking more likely. This may come as a surprise but major companies are seriously considering moving. In fact recently, statistics released showed that than more than a quarter of Chinese manufacturers of textiles, garments, shoes and hats are now working under growing pressure and have moved all, or part, of their production outside China.
Labour costs rising
China's labour costs have surged recently by 15% to 20% annually, squeezing margins and driving some companies to bankruptcy. According to the Ministry of Human Resources and Social Security, from January to September 2012 the minimum wage level has risen, on average, by 20% in 16 provinces. The minimum wage in Shenzhen now stands at 1,500 Yuan ($238) per month, the highest standard level for the whole of Chinese mainland.
In contrast, many developing countries in Southeast Asia have much lower labour costs than many of the developed industrial areas of China. For example the monthly wage for manufacturing jobs in Vietnam was, on average, 600 Yuan in 2011, equivalent to the level in Shenzhen 10 years ago.
So where will they move to? Favoured destinations are usually members of the Association of Southeast Asian Nations (ASEAN), especially Vietnam, Indonesia and Malaysia. Given the current situation in the ASEAN and Chinese economies this trend is likely to continue in industries with more traditional labour-intensive manufacturingprocesses.
Some ASEAN countries, including Vietnam, have extended preferential policies in land use and utilities to attract foreign investment, includingthat from China. Many garment and textile companies have moved out of the Pearl River Delta (Shenzhen, Dongguan & Guangzhou) to Southeast Asia. Other companies are known to be considering Cambodia, where labour costs are about just one quarter of those in the Pearl River Delta area.
This is not just about Chinese companies but major multinational corporations in China are also strategically relocating. Adidas closed its factory in Suzhou, Jiangsu province, which employed 160 people. Nike closed its only Chinese footwear factory, also based in Suzhou, in 2009.
Partly because of China's rising costs, foreign direct investment has been suffering in recent months. According to a survey by the Capital Business Credit, a US-based financial consultancy firm, 40% of major companies interviewed said they have plans to move factories from China to other locations, including Vietnam, Pakistan, Bangladesh and the Philippines.
Technology sector a driving force?
How this will play out over the next decade, as this trend starts toextend in to the high-tech sector is uncertain.
In technology it appears that rather than moving outside of China many companies are moving operations from coastal regions to central and westernareas. Samsung announced this year that its largest overseas investment deal in 2012 will be located in Xi'an, a city in Northwest China.
The world's largest High Tech manufacturer, Foxconn is rumoured to be considering investing up to $10B in Indonesia over the next 5 to 10 years. The Taiwanese electronics manufacturing giant builds most of Apple's product range as well as supplying other major brands including Acer, Cisco, Dell, Hewlett-Packard, Intel and Microsoft. Although it has plants in the United States, Europe, Japan, China, India, Malaysia, Brazil and Mexico is appears that they see Indonesia as the next key investment area.
However, lower costs in other countries could soon change, as the advantage of labour and production costs seen now in other Southeast Asian countries may only last for a few years. The trend to move to Central and Western China along with other ASEAN countries may repeat what happened 10 years ago when many manufacturing industries in Western Countries, Hong Kong and Taiwan moved to the Pearl River Delta to chase cheap labour.
China needs to adapt to survive this threat, its manufacturing strategies need to be smarter and extensive political reform will be required if it's to survive this manufacturing exodus.
Steven Healings is a Chartered Engineer and member of IET, CILT and CIPS. He has over 20 years experience in supply chain, operations and project management within the high-tech sector. This included responsibility for major cost reduction programs, outsourcing projects and delivering complex supply chain solutions to blue chip customers. Steven has been with eXception since 2007.