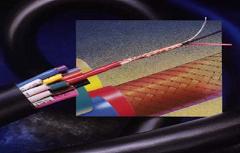 A well designed cable built by professionals and used in non harsh conditions should last a lifetime, literally your lifetime. So why is it that we sometimes hear about cables failing when theoretically they should have a much longer lifespan than most of the electrical / electronics they connect?
1: Right Connector Wrong Cable
Many cable designs start with the connector, with all the focus being on the type of interconnect. However, equal attention should be given to the cable being used. Important questions are: What is the cable type: Data, Power or Both? What current AMPs will be put down the cable? Will the cable need a screen and if so what type?
These may seem basic things to ask but if you can not fully answer these questions then you can not say the design fully meets the specifications required.
2: Cable Assembly last on the design list
With so much time being given to product design, specifically the look of the product, the internal electronics (especially the PCB cables) can be way down the design priority list. However, you should consider that no matter how well your product is designed if the cable fails this will reflect on the overall quality of the product.
The solution is simple: allocate more time to the designing of the cable assemblies, looms and harnesses.
3: Wrong Environment
Thinking about where the product will be used. Factors such as the environment must be considered. These include temperatures variables, moisture levels and how the product will be used i.e. in a warm office or spending a lot of time in transit.
With this in mind is it possible that the above environment variables have been fully considered? For example, did you know that there are IP68 rated D-Type connectors on the market at very competitive prices?
4: Lowest Possible Price
It's a competitive world out there and the demand for lowering overall product costs can be very compelling. With such a wide range of connectors and cable on the market it is easy to go for the cheapest option that ticks all the design criteria boxes. This can be a big mistake.
A good example of this is choosing a plastic body connector that seems to do the job whereas a metal body connector will be much more robust.
5: One Size does not fit all
Many product ranges use common cables, which can be a good idea as it make manufacturing easier and lowers the overall production costs. The temptation for the design engineer is to continue to use existing cables across the range of products because they have always worked in the past. However, through all the product developments and re-designs has any serious attention being given to the cables, and are they still fit for purpose?
Sometimes it is easy to forget to check but this mistake can be costly. For example, just a little more current being sent down the cable than it was previously designed for can seriously lower the lifespan of the cable.
I hope this simple 5 point guide has been useful and while some of the questions may seem obvious we have seen plenty examples of these common mistakes being made by very well intentioned people.
Remember, there is a world of support out there for you so always remember to ask your cable assembly specialist to look at the design with you, giving them full details of how and where the cables will be used.
Asking for design assistance is not admitting any weakness on your behalf in fact it is the very opposite, after all any specialist in their field that is there to help you should be used. Their in-depth knowledge can give you and your products that leading edge your company needs.
Nick Locke, Nicab Ltd