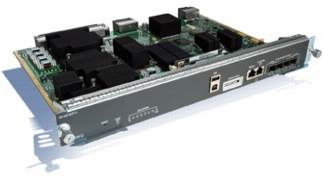 Welcome to another post in the series by Nick Locke, of Nicab Ltd, who has over 15 years experience in the electronics manufacturing industry specialising in interconnection cable assembly.
Those clever folks at Cisco have done it again and delivered a superior product into the market way ahead of the competition.
In a recent press release Cisco gave the following details:
Cisco's 60-watt Power over Ethernet technology called Universal Power Over Ethernet (UPOE). UPOE capability is available in Cisco's Catalyst 4500E switch in what is known as endspan PoE. Midspan PoE, on the other hand, introduces direct-current (DC) PoE into a network cabling system via power sourcing equipment such as a powered patch panel.
Cisco says its UPOE technology "can offer twice the power per port over products from competing switch vendors and provides both power and network access to a greater range of devices through a single standard Ethernet
cable
."
According to Cisco, UPOE expands the market for PoE in the following ways.
•    Using the UPOE linecard and splitter, any device that requires up to 60 watts of power can be powered by the Catalyst 4500E, including Cisco IP phones, personal telepresence systems, compact switches and wireless access points.
•    Cisco is working with IEEE and third-party device manufacturers to standardize UPOE in next-generation, network-enabled devices.
•    Samsung and BT have integrated UPOE into some of their devices. Samsung's NC220 zero client display negates the need for a separate virtual desktop client and wall adapter for powering the desktop components. And BT's Netrix turret, which is used in financial trading room floors, can derive its power from the same Ethernet cable that provides its connection to the network.
•    Cisco has tested other devices that it says now can, via a UPOE splitter, be powered by the Catalyst 4500E (pictured above). Among these devices are Oracle Sun Ray Clients, which are thin clients that are used for displaying server-hosted virtual desktops.
UPOE uses Category 5e or better cabling and standard RJ45 connectivity. The UPOE line card for the 4500E is available now. The UPOE splitter will begin shipping in September. The splitter will allow connections to additional third-party devices with a standard DC input.
Executives from the three device manufacturers that have incorporated UPOE into products had praise for the technology. Samsung Electronics' senior vice president Jeong Hwan Kim said his company "is excited to introduce the industry's first virtual desktop monitor powered by Cisco UPOE. This solution delivers a green workspace, while reducing cost and complexity."
BT's president of global banking and financial markets Andy Nicholson stated, "Cisco and British Telecom are working with our customers to deliver the next-generation trading-floor architecture with leading security, availability and manageability. Cisco UPOE is foundational to this architecture to provide resiliency to the trader desk."
And Wim Coekaerts, senior vice president of Linux and virtualisation engineering at Oracle, said, "Oracle desktop virtualisation products help customers securely access their applications from anywhere they work, whether it's a conference room, hospital room, clinical office or public kiosk, while minimizing cost and complexity. With Cisco UPOE technology, it is now easier than ever to deploy ultra low powered Sun Ray Client devices in nearly any setting without the clutter from power cords."
So there you have it. Before long we'll be plugging the kettle into the network to boil a pot of water!
Previous Only Connect entries:
* Only Connect: On the quality of materials
* Only Connect: Apple's new doc connector
* Only Connect: Copyright in manufacturing
* Only Connect: Apple's Thunderbolt Technology
* Only Connect: World Wide Top Cable Manufacturers
* Only Connect: Made in Britain for China (UK Manufacturing #5)
* Only Connect: The greening of electronics manufacturing (Going Green #7)
* Only Connect: On better manufacturing co-operation
* Only Connect – A small quiz on fiber optics
* Only Connect: A guide to fiber optics
* Only Connect: Product Technology – Cat 7 network cabling
* Only Connect: Carbon nanotubes – a new interconnection technology
* Only Connect: Ten things to consider when choosing a coax connector
* Only Connect: How to promote UK Manufacturing #4
* Only Connect: Renewable energy made in the UK (Going Green #5)
* Only Connect: Electronics and natural disasters
* Only Connect: A simple guide to DVI Connectors
* Only Connect: A Thunderbolt of innovation
* Only Connect: The golden principle of good design