Welcome to another post in the series by Nick Locke, of Nicab Ltd, who has over 15 years experience in the electronics manufacturing industry specialising in interconnection cable assembly.
Watching the news and seeing the terrible images from Japan is heartbreaking. So much destruction so swiftly came upon them. Because the epicentre was so deep and close they had no time for the early warning system to alert them to the danger.
What we can be thankful for is the help from advanced electronic devices that make a real difference, from Seismometers to satellite based detection (see below).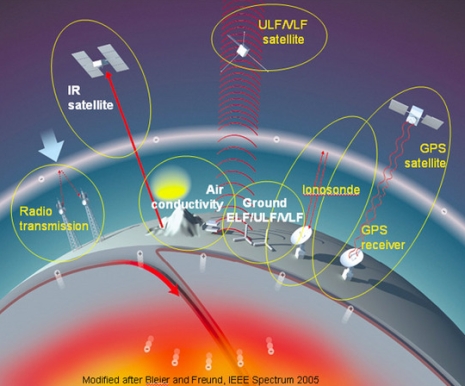 Once the earthquake has struck, and the search and rescue begins, it is electronic technology that helps detect people trapped in collapsed buildings and enables communications.
How is this relevant to you? Many of these electronic devices were designed and built here in the UK. We should be proud of the creativity that comes from you engineers and especially the people who take great care in building these products to the highest standards.
The message I want to send is that you can make a difference in your working life and no matter how small you may think your part is never underestimate what an important role you play.
Previous Only Connect entries:
* Only Connect: A simple guide to DVI Connectors
* Only Connect: A Thunderbolt of innovation
* Only Connect: The golden principle of good design
* Only Connect: Common fiber connectors – a guide
* Only Connect: Product innovation – mixing signal
* Only Connect: IPC versus Greenpeace electronics scorecard
* Only Connect: Product innovation from Space
* Only Connect: Apple's MagSafe connector makes sense
* Only Connect: Coaxial connections guide
* Only Connect: Eco-gift for Christmas (Going Green #4)
* Only Connect: How to promote UK Manufacturing #3
* Only Connect: On using Ethernet connectors
* Only Connect: High-temp superconductors good news for renewable energy
* Only Connect: A positive mindset for winning government contracts
* Only Connect: A Top Ten of connector manufacturers
* Only Connect: Red toxic sludge points the way (Going Green #3)
* Only Connect: Handy Design Tips #4 – Explosion proof Ethernet
* Only Connect: We're changing the world into a better place, baby!
* Only Connect: Handy Design Tips #3 – The right wrong connector
* Only Connect: Proud of the Made In UK mark
* Only Connect: Handy Design Tips #1 – Colour
* Only Connect: Better promoting the value of UK manufacturing