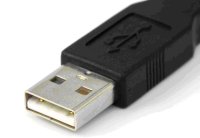 Welcome to another post in the series by Nick Locke, of Nicab Ltd, who has over 15 years experience in the electronics manufacturing industry specialising in interconnection cable assembly.
Important news this week from the IEC (International Electrotechnical Commission), the world's leading organisation for the preparation and publication of International Standards for all electrical, electronic and related technologies.
 
As first reported by ConnectorSupplier.com, IEC have endorsed USB-IF USB Battery Charging specification v1.2, and Micro-USB Cables and Connectors specification v1.01.This effectively means that the way has been paved for USB has been approved for charging of up to 100W, which means that it will be possible to charge laptops with a universal charger and a USB cable.
"IEC has worked with the USB-IF to give consumers worldwide standard solutions for data and charging applications. We believe that the broad adoption of USB specifications will enhance IEC International Standards for a wide range of applications," says Ronnie Amit, General Secretary and CEO of the IEC.
"This collaboration benefits manufacturers and consumers by broadening global support and recognition of these specifications," explains Mr. Shuichi Matsumura, Technical Area Manager of TA 14 and Senior Expert, Standards Strategy Office at Fujitsu Limited. TA 14 was the first IEC Technical Area to include USB specifications into an IEC International Standard.
In a nutshell we can look forward to the end of those big bulky power transformers used with laptop and similar device chargers.This is progress the type of which will change the way we power devices in the future.
Previous Only Connect entries:
* Only Connect: Product Spotlight – Molex Minifit Jnr Connector series
* Only Connect: LVDS Cables, a simple guide
* Only Connect: 3M growing Twin Axial cable range
* Only Connect: On worldwide connector demand
* Only Connect: Apple's new Lightning connector splits opinion
* Only Connect: New Samtec connectors
* Only Connect: TE Connectivity's Appliance Knowledge Base web Portal
* Only Connect: On planning for Cable Assemblies