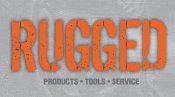 Welcome to another post in the series by Nick Locke, of Nicab Ltd, who has over 15 years experience in the electronics manufacturing industry specialising in interconnection cable assembly.
As first reported by connectorsupplier.com, Samtec the connector manufacturer has produced a rugged design guide to help you to choose the best interconnect product from their wide range.
 
This guide is really quite good, mainly because it looks great! The reason it looks great is it has fresh modern look. When you look at most manufacturers product information it often looks quite dated. The reason for this is most products have been around for a while and manufacturers have not updated the original documentation.
The products in the guide are not all new, in fact many have been around for a while. However, what Samtec have done is to create a new way of looking at existing products.
Samtec has been around a while and really should be right up there with Molex, Tyco and JST. Their products are very high quality and if you have never worked with their products then perhaps this is an opportunity to get familiar with them.
You can check out the guide here – http://www.samtec.com/Documents/WebFiles/Current_Literature/SAMTEC_RUGGEDPOWERGUIDE.PDF. In my option this is a fantastic way for re-vitalising existing product lines and introduce new ones at the same time.
Previous Only Connect entries:
* Only Connect: TE Connectivity's Appliance Knowledge Base web Portal
* Only Connect: On planning for Cable Assemblies
* Only Connect: On quality (and Olympics transmissions)
* Only Connect: Facebook invests in undersea cable project
* Only Connect: Only Connect: On Good Use of Multimedia #2
* Only Connect: Top 10 Industrial connector manufacturers
* Only Connect: On Far-East sub-contract manufacturing
* Only Connect: Going Green #11 – plastic packaging
* Only Connect: Top ten connector manufacturers
* Only Connect: On good use of multimedia
* Only Connect: On innovation in Electronics
* Only Connect: On new technology (II)
* Only Connect: On new technology
* Only Connect: Only Connect: On branded manufacturers using multimedia
* Only Connect: Tin plating on contacts
* Only Connect: Marketing to the electronics manufacturing industry