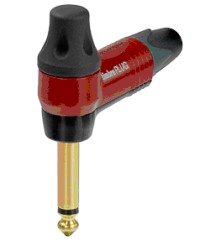 Welcome to another post in the series by Nick Locke, of Nicab Ltd, who has over 15 years experience in the electronics manufacturing industry specialising in interconnection cable assembly.
For those of you who are familiar with my Blogs you'll know I am a big fan of companies that use multimedia as part of a great way to get their messages out there.
 
I also love guitars, so this week I am combining both by bringing to you a great video from Neutrik, about their revolutionary product the timbrePLUG. 
This is a 1/74″ jack guitar cable connector with the possibility to change the timbre of your guitar sound from neutral, clear sound to warm characteristics in 4 steps by turning a knob on the plug. A wide range of new sounds opens.
It's a simple yet brilliant idea so hat's off to Neutrik! It really is a great example of the KISS principal keep it simple stupid!
So without further ado may I introduce the video, enjoy!
Previous Only Connect entries:
* Only Connect: Top 10 Industrial connector manufacturers
* Only Connect: On Far-East sub-contract manufacturing
* Only Connect: Going Green #11 – plastic packaging
* Only Connect: Top ten connector manufacturers
* Only Connect: On good use of multimedia
* Only Connect: On innovation in Electronics
* Only Connect: On new technology (II)
* Only Connect: On new technology
* Only Connect: Only Connect: On branded manufacturers using multimedia
* Only Connect: Tin plating on contacts
* Only Connect: Marketing to the electronics manufacturing industry
* Going Green #10 – electronics sections
* Only Connect: New product design – InfiniBand CXP 12x QDR standard