Few stories have a ten year lifespan in the electronics industry, and Scotland's flirtation with Alba makes the grade, but alas the dream seems to have died. The story started late in 1997, as Scottish Enterprise and Cadence announced they would attract nearly 2,000 jobs to Livingston with Chip design centre Alba may put Scotland on top of world.
Shortly afterwards in March of 1998, the plan was extended as a second major chip firm was said to have joined up, taking the proposed number of jobs to between 3,000 and 4,000. Groundbreaking took place in May 1998 as this imaginatively titled story tells: Alba seeing you and in June of the same year the Scottish inward investment boss moved to Cadence. The fabled "second firm" never really materialised, but Micro Linear followed Cadence to Scotland with the promise of 50 jobs. Not quite the thousand or so promised. It was in the summer of 2000 that the problems began, as Cadence said it would scale back its Scottish jobs target, to 1,000 engineers by 2004. Then a boost: Alba Centre attracts Motorola to Scotland came in September 2000, with 550 jobs by 2005. At about the same time, Scottish Enterprise announced a £40m expansion at Alba, as it spun the centre out in a sort of public /private partnership. In 2001 the crash in electronics was obvious, and a Scottish bio-tech firm said it would create 500 design jobs at Alba.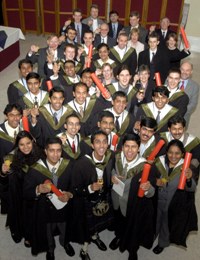 Summer 2002 saw Plexus joining Alba in Scotland and similar little events occurred for a couple of years before the focus shifted more to start-up firms. By October of last year the emphasis has shifted completely: Scottish technology centre supports start-ups If you look past the hype of the jobs, the bit of Alba that looked interesting right from the start was the Institute for System Level Integration (ISLI). And the ISLI is still proving itself to be a winner.