There's a great interview with Tony Blair over at New Scientist, a sister publication to Electronics Weekly, where the Prime Minister says science is vital to society. New Scientist editor Jeremy Webb managed to get into number 10 to speak to the PM – no mean feat for a consumer science publication – and the result is the Tony Blair Interview.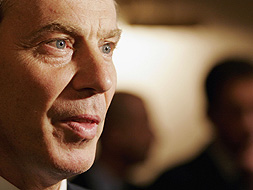 Blair, who professes to know little about science, nevertheless seems to hold the discipline in high regard:
"For the future of the British economy, it [science] is as important as economic stability. If we do not take the opportunities that are there for us in science then we are not going to have a successful modern economy."
Blair reckons links between academia and industry are vital – and this is something the electronics industry in the UK is becoming much better at.
"You need a certain amount of pure research, and the excitement and creativity of scientific discovery. But if you also have universities and research centres sufficiently in tune to what is going on in the private sector, then hopefully discoveries will be made that have a real utility."
From the interviewer's position, Jeremy describes the PM as coming across as well-meaning and sincere:
"There's no doubt that the Labour government have poured lots more money into publicly-funded research, and they've made funds available to modernise university labs. They've created a much more positive attitude within academia and given tax breaks to firms that conduct research. It helps when Blair says things like 'science is almost as important as economic stability'."
Maybe there's hope for science, engineering and technology yet!