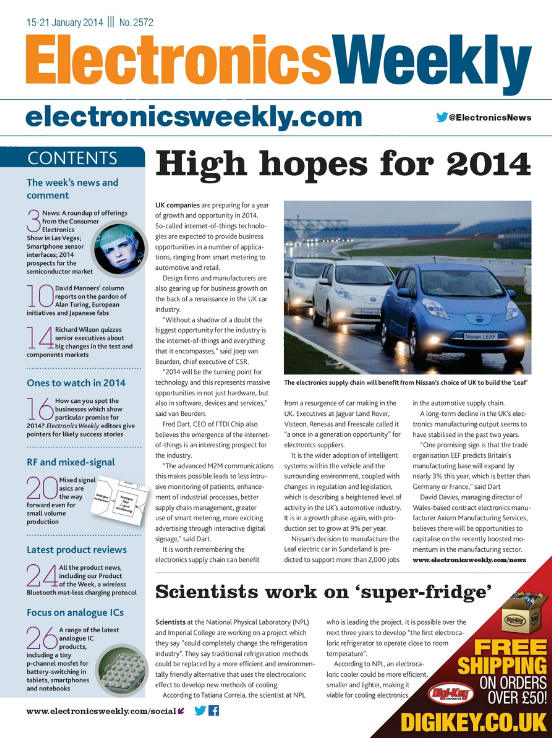 The new look Electronics Weekly is here! Today the newly designed magazine will drop through our reader's doors and into your inboxes.
We've listened to what you've told us you want from the UK's number one electronics publication and as well as a fresh new look we've also made some developments to help keep Electronics Weekly the top of your must read list.
We are building on our strengths as your trusted source for product and business news by:
Presenting the week's most important news on the front page, with a list of other contents to help you find what interests you easier
Timely high profile interviews with key industry players giving you the views and opinions of the industry's decision makers
Giving you direct links from the magazine to further and enhanced information and comment online
Highlighting a new product of the week, giving you the most up-to-date new product information at your fingertips
We'll also be widening our stories to reflect the changing world and wider use of electronics which affects all our lives on a day to day basis. There's much more inside. Take a look now.

Our new look is also here, on our web site. Watch out for further enhancements to electronicsweekly.com shortly.
We hope you continue to find Electronics Weekly an informative and thought provoking read and we'll be in touch very soon to get your feedback.
Richard Wilson, editor