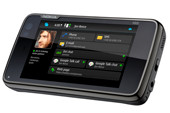 Welcome again to the wonderful but sometimes weird world of wireless comms, written by Joel Young, CTO of Digi International.

Why do we still have a traditional land line phone? In turns out that we don't need one.
Have you priced traditional landline telephone services lately?  I admit this is something that I haven't really paid much attention to until recently. 
I say recently, because like many out there, I've been spending time trying to figure out how to save a few dollars. 
In my household of six (counting my eldest in college), we have six cellular phones for six people. 
Yet for some reason, we still have the landline based home phone which we don't dare make a long distance call from because those cost extra, while "long distance" is included with our cellular plans. 
In addition, our cellular phone use has become so pervasive, we find it is often more efficient to call or send a text announcing events like dinner, then it is to scream throughout the house.
To complete the confession, I decided to look at the local landline phone bill and compare it to what we paid in 1990 and 2000 (Yes, I know it is a little weird to have this data stored in the family archives). Anyway, in 1990, the local only charges were $17.75 per month. 
In 2000 our local charges were $36.75 and presently in late 2009 they are a whopping $42.00 per month – for the same features. 
Now, in fairness, it is probably not a perfect comparison because the 1990 bill was from New Jersey Bell, the 2000 bill was from Alltel, and the 2009 bill was from Qwest – so there would be some variance by region and company.
Also, my monthly cost for the enhanced basic cable package (you know, the plan you get if you don't want a cable box), went from $24.50 to $44.50 to $62.50 over the same period (cable and Internet blog might be in the future…hmm).
Now, just in case you think we are complete fools, there is a reason why we still have a traditional landline phone from a traditional telephone operating company in our home.
It is because everyone knows that number – the schools, community organizations, etc. and we like having a family number, a number that says the Young household instead of a bunch of individual numbers. 
Of course, there are also those intangible reasons like getting our name listed in the phone book, keeping ourselves open to the plethora of telemarketing calls, and because we've always done it that way. So given that I have come across recent enlightenment, what should we do?
As it turns out, the big cell phone companies (you know who they are) all have an add-a-phone plan if you already have a family account.
The terms vary from carrier to carrier, but effectively you can add a phone to your family account for an addition $9.99 per month and this amount includes voice mail and caller id. 
In turns out that there are two solutions – cordless phone docking systems for cell phones, and landline to cellular gateways.
The gateway will make all your existing phones be extensions of up to three different cellular phones whereas the cordless phones just give you a lot of cordless handsets tied to one cell phone.
Either way, you can get the free Bluetooth enabled phone from your carrier (with contract of course) for the $9.99 and go to town, saving $30+ per month. Of course you need to buy the docking station for about $80.
The other nice thing is that, when away from home, you can take your home phone with you.
—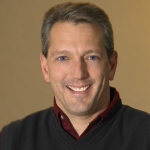 Joel Young, VP of Research and Development and CTO at Digi International, has more than 22 years of experience in developing and managing data and voice communications. He joined Digi International in June 2000 and in his current role he is responsible for research and development of all of Digi's core products.
Prior to joining Digi, Joel was VP of Sales & Marketing at Transcrypt International where he was responsible for sales, marketing, and product development for all information security products. During his tenure at Transcrypt, he also served as VP of Product Development and VP of Engineering where he was responsible for engineering, research and product development for wireless communications products, cellular telephony, wireline telephony and land mobile radio, data security and specialized digital radio products.
He also served as District Manager for AT&T Business Communications Services where he was responsible for the creation and implementation of voice processing and network database strategies, including deploying new voice processing platforms into the AT&T switched network for private network and other outbound calling services.
Previous Weird & Wireless: