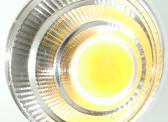 Curious to get our hands on a Helieon LED module to see how the bayonet-fit change-it-like-a-light-bulb system worked, we asked around for a sample. 
Exled came to the rescue and sent us one of its Helieon-based Aeon down lights.
This was a brand new unit that had to be returned, and it didn't want to come apart easily so, for fear of scratching it, we didn't dismantle it to examine the finer points of the light engine construction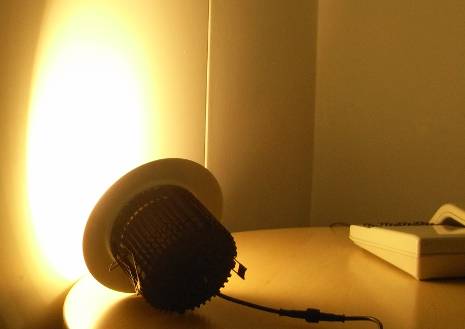 We did power it up though, through the power converter that Exled thoughtfully provided.
I can confirm that this thing produces bucket loads of beautifully smooth illumination – see the picture.
This not a run-of-the-mill 50mm downlighter.
It resides much more at the professional end , with the cylindrical box at the back housing a substantial heatsink.
The box is over 100m in diameter – fitting through a 110-150mm circular cut-out.
Very nice.
'Alice'
Should you feel the need, respond below.
No email addresses are collected for marketing purposes from responses to this blog. I will keep it that way for as long as possible.