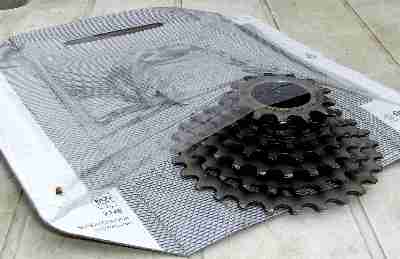 I like the Quaver-like eco-filling chips that are made of corn instead of expanded polystyrene.
And plastic bags full of air are a neat idea.
I particularly like the packaging that Amazon uses to trap books between a sheet of plastic and a sheet of cardboard.
It solves the restraint problem with very little material.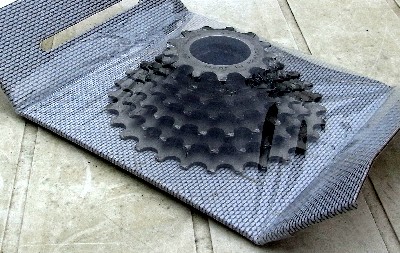 I am guessing that in this case the plastic has to be an elastomer, so is a bit more expensive than run-of-the-mill polythene.
By the way, the gear is an ancient French thing that I friend kindly put together to keep my equally ancient tandem going for a few more years.
Good quality 6 and 7 speed screw on blocks are almost impossible to find these days.  
'Alice'
Reply below, or to alice@electronicsweekly.com