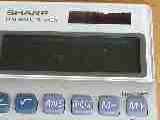 I had to take a calculator apart this weekend, and inside I found a glass-package diode and an led with no light path to the outside world.
Guessing, I could vaguely imagine a germanium diode helping the solar cell operate, but an led?
Although a recollection is that certain types of green leds make good low-voltage Zener replacements.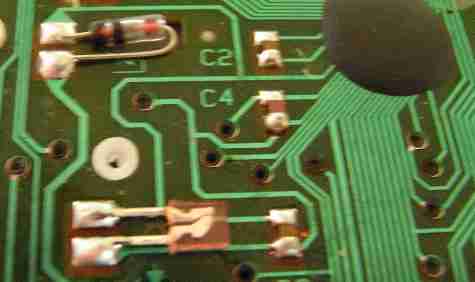 Do excuse the awful photo. I need to buy a tripod.
Both are clearly have to be there, as there are plenty of surface-mount components scattered around, and the pcb has been cut away to accommodate the diode.
Anyone know why these to are inside.
By the way, the calculator is a Sharp EL-240S which has an unusual feature for small calculators – as well as displaying normally, like a desk calculator it can truncate to two decimal places, or no decimal places.
I realise this is mostly useless to engineers, and the mode-change is amazingly both touchy to initiate and can happen accidentally, but it is another quirk that endears me to this gadget.
'Alice'
Respond below, or to alice@electronicsweekly.
No email addresses are collected for marketing purposes from responses to this blog.
I will keep it that way for as long as possible.