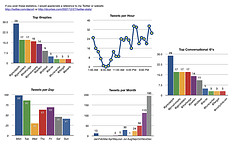 See all 'Engineer In Wonderland' posts
Some things drive me to fist-clenching frustration, bordering on despair.
A remarkable amount of this happens to me when I hear what politicians do when they are trusted with statistics.
A few years ago I was up in the far north of Scotland, in a cafe next to Loch Eriboll.
By the way, if you have a small motorcycle, I reckon the road up the west side of this Loch is the best in the UK.
Anyway, I was chatting to a local small-scale commercial fisherman who said he had given up trying to catch fish and gone over to lobsters – or crabs, I can't remember which – after he saw a huge ocean-going trawler come into the loch in a desperate search for a catch.
Clearly, as far as this bloke was concerned, over-fishing was a problem.
Now, intelligent and hopefully honest scientists are paid every few years to work out what European fish stocks are doing.
They come up with a whole bunch of facts and figures, including sustainable fishing levels, which I assume are at that point close to the best estimates possible.
These figures are given to politicians who immediately make a fundamental mistake, they treat the figures as a negotiating point, rather than a best estimate.
The inevitable result is that the politicians come up with new quotas that are somewhere between the existing ones and the ones the scientist have estimated.
Result – we are running out of fish and European trawlers are now hoovering up Africa's stocks.
Perhaps a more realistic question for the EU to set the scientists would be: "What figures should you give us so that we set sustainable quotas after we have finished misunderstanding the nature of the actual statistics?"
The same thing has happened with carbon emissions.
The thing is, I am sure some of them understand simple statistics. As far as I remember, there are three engineers in the House of Commons, and a handful of scientists. The rest are largely ex-journalist and career politicians.
Maybe we should educate the ignorant.
I am thinking, stand them on a plank over the edge of a cliff. Then blind fold them and saw a bit off the end. A scientist could then be employed to measure the new length, and tell the politician how far they can now safely walk out.
They don't actually have to walk out, but I think the distinction would now be clear in their minds.
'Alice'
Respond below, or to alice@electronicsweekly.com
(Picture – Twitter Statistics, by ©aius under Creative Commons Attribution Licence)