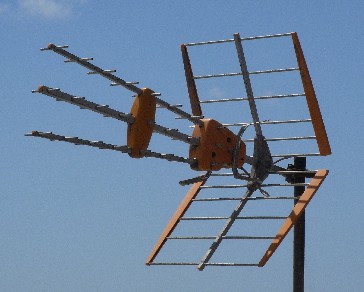 See all 'Engineer In Wonderland' posts
I know my place, and realise that aerial design is not for me and must be left to those with pointy hats and wands.
So could one of those good folk tell me what this kind of aerial is and why it is better than the traditional Yagi-Uda or log-periodic.
They were spotted on many houses on the Canary Island of La Palma, all pointing east – possibly towards the larger island of Tenerife – and mostly pointing slightly upwards.
'Alice'
Respond below, or to alice@electronicsweekly.com