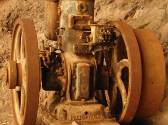 In a niche carved high in the side of a canyon near Masca in Tenerife, I came across this machine.
It is labelled Petter Yeovil.
My best guess is that it is a diesel engine, but heaven knows if that is right, or what it used to do half way down a canyon miles from anywhere.
To give some idea of scale, the flywheels are a bit less than 1m in diameter.
Nearby (see below) were:
A concrete tank, probably a water tank – behind the machine.
A disused mounting pad with four bolts that aligned with the machine's belt pulley.
A steel vessel – a pressure vessel or a fuel tank?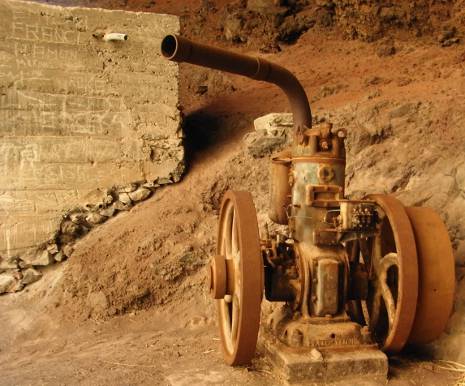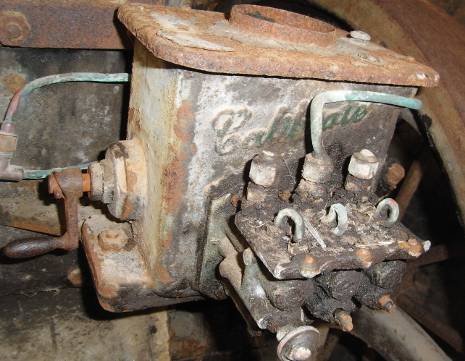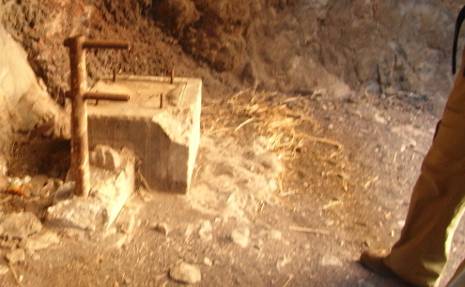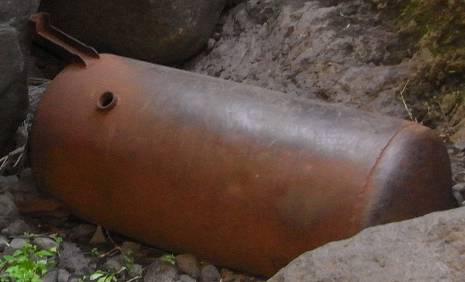 A couple of hundred metres away was small disused dam. 
Any ideas?
'Alice'
A little later after a bit of googling. It looks very much like a Petter S 18/21 – according to this web page http://www.petternut.co.uk/pics_p.htm – scroll down to 'The ex-Edgington Petter S 18/21'
Should you feel the need, respond below.
No email addresses are collected for marketing purposes from responses to this blog. I will keep it that way for as long as possible.