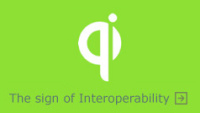 However, I don't like misleading comparisons.
The Wireless Power Consortium is proposing an inductive charger built into a pad on which compatible items would be placed to charge.
There are all sorts of interlocks included to stop metal things placed on the pad being a problem, and a communication protocol to allow the chargee to tell the charger what it needs.
All well and good so far.
The website is also good, until it discusses efficiency and decides that wireless charging is more efficient that wired charging.
The calculations all look pretty reasonable, until you get the bit that casually says: "And assume that the wireless charger replaces 2 wired chargers."
After which I sort of lost interest.
'Alice'
Respond below, or to alice@electronicsweekly.com