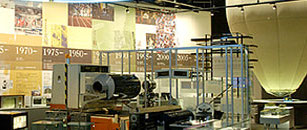 See all 'Engineer In Wonderland' posts
TDK knows a lot about magnetics, having been set up in 1935 as the world's first commercial producer of the stuff.
A few years ago, I can remember standing by a TDK engineer when he heard that a 2 or 3MHz (I can't remember which now) dc to dc converter chip had been introduced.
"Are you sure?" he asked incredulously.
He went on to say that, although raising frequencies was great for reducing size, efficiency could suffer when you push magnetic materials so far up the spectrum.
But if anyone could make ferrites efficient at 3MHz, TDK could – and probably already had, somewhere in its vast organisation.
Fast forward – and I can imagine eyebrows were once more raised in Japan when Analogue Devices recently introduced the ADP2121, a buck regulator that is designed to operate at a stunning 6MHz.
 
Heralded as the "smallest in the 500mA class", this thing somehow manages to top 90% efficiency in places.
A whole half amp lithium ion to 1.8V converter fits into 2mmx2.65mm – including a 1×1.3mm inductor and a couple of 0402 capacitors – although I suspect the larger 2.0×2.5 inductor is needed to reach peak (92% ) efficiency.  
All the data sheet inductor options come from either Murata or Taiyo Yuden.
Where are you TDK?
'Alice'
reply below, or to alice@electronicsweekly.com