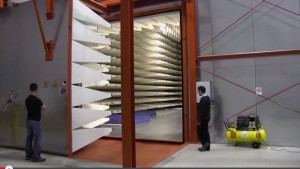 EEVblog #202 is a trip around the largest EMC facility in the Southern hemisphere.
And, having spent a small part of my life inside an RF test chamber with an expert, it made me once more admire the wizards who really understand this stuff – for RF fault-finding is surely the stuff of magic.
David Jones runs the blog, knows his stuff, and covers a huge range of subjects.
His excitable style might take a little getting used to…