Coming out of the recent Google I/O event, welcome Google Cardboard, and the associated Cardboard app.
It's a ground-up, low-fi approach to building an Android-compatible VR headset. Google says:
The result is Cardboard, a no-frills enclosure that transforms a phone into a basic VR headset, and the accompanying open software toolkit that makes writing VR software as simple as building a web or mobile app.
The Cardboard system works with most modern Android phones, says the company. Specifically, those running Android 4.1 (Jelly Bean) or above. Ideally, they should support NFC too.
What phones do they say are compatible with Cardboard?
Fully compatible:
Google Nexus 4 and 5
Motorola Moto X
Samsung Galaxy S4 and S5
Samsung Galaxy Nexus
Partially compatible:
HTC One
Motorola Moto G
Samsung Galaxy S3
The app supports a few demos showing immersive experiences on Android:
Earth Flyover – "Fly through a set of 3D places in Google Earth"
Street View Tour – "Be guided through a historical site"
YouTube – "Watch popular YouTube videos on a giant screen"
3D Object Viewer – "Interact with 3D objects"
Photo Sphere Viewer – "View your own personal photo spheres"
360 Video Viewer – "Experience an immersive 360 degree video"
Windy Day – "An immersive 3D animation"
Read more – Build your own Google cardboard virtual reality headset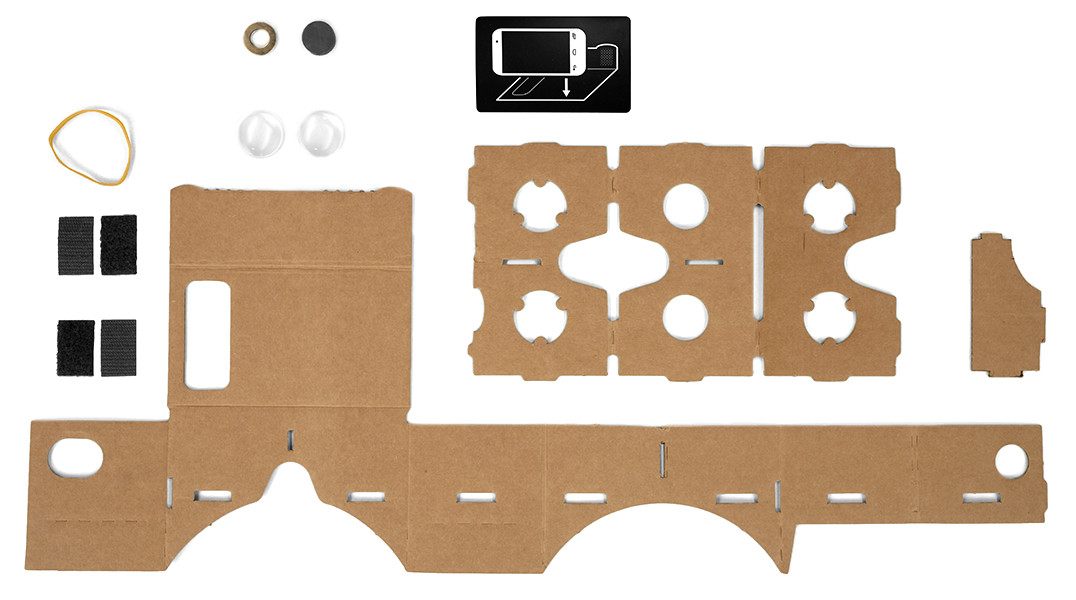 Previous Android Applications in Focus: