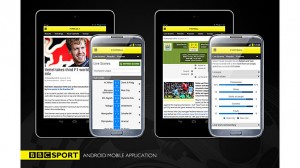 On the BBC's Internet blog, Keith Mitchell, technical lead for BBC Sport's mobile services writes:
"I know that many of you have been waiting for this app, so I'm very pleased that Android users can get the best of BBC Sport on their mobiles as well. The launch of the BBC Sport app for the Android platform is another important step in serving sports fans across multiple platforms.

"Since the launch of the iOS app in the UK last month, we have added team pages and media to our mobile web site which are also available in the Android app and the UK and International iOS apps.

"The football team pages provide a dynamically generated page per football team and include top stories, links to team specific fixtures, results and competitions in which they compete. Over the coming weeks we'll add more functionality to these pages."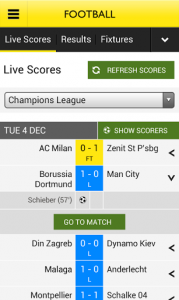 The Android app is useful to the Beeb for scaling to smaller tablet devices, notes Mitchell. "We have ensured that the app scales well to support newer smaller seven-inch tablets like the Nexus 7 and the Amazon Kindle Fire family of devices".
Highlighted features include:
• Home screen displaying the top stories across the world of sport.
• A page for all the main sports, plus major events
• Daily live text commentaries from BBC journalists
• Detailed football live scores, match stats and text commentaries
• A full season's football fixtures and results searchable by day
• Football tables
• Pages for football team and league news
• Share stories and results by email and on social networks
It currently has a four-star rating in the Google Play app store.
A version for Apple's iOS devices was launched in February 2013.
See also: The BBC answers questions on its Android support
Previous Android Applications in Focus: