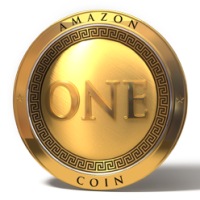 In the business world, everyone is paid in two coins: cash and experience. Take the experience first; the cash will come later.
Harold Geneen (president, ITT Corporation)
When corporations take over the globe, will they have their own currency? A question prompted by news of Amazon planning to issue its own coins as means of payment.
What has this to do with Android? Well, the online retail giant is planning to use the virtual currency with Android apps running on its Kindle Fire devices. That's both for purchasing apps and for in-app purchases.
The coinage will become official tender in May when Amazon promises to give out "tens of millions of dollars worth of Coins to customers to spend on Kindle Fire apps, games, or in-app items." Note, however, that Amazon Coins will be used only in the US at launch.
According to Amazon:
For customers, it's an easy way to spend money on Kindle Fire apps and games. They'll be able to purchase as they do now, but with the ability to choose to pay with a credit card or using Coins. For you, it's another opportunity to drive traffic, downloads, and increased monetization. Plus, there's no integration required–you'll get paid the same 70% revenue share whether the customer chooses to use Coins or their own money.

To take advantage of this unique opportunity, you only need to do one thing: make sure your new apps and app updates are submitted and approved by April 25th so they'll have the best chance of being available for Coins purchases at the launch of the program (and when we give customers their free Coins).
What are they really worth, these coins? One Amazon Coin seemingly equates to one American cent:
Developers receive the same royalty payments regardless of what payment method is used. One Amazon Coin is worth one cent, so if an app costs $2.99 it will cost 299 Amazon Coins. Once a user purchases the app using Amazon Coins, we will pay the developer his/her share of the $2.99 in dollars.
For more information, see the Amazon Coins FAQ on its Mobile App Distribution Portal.
[Via InformationWeek]