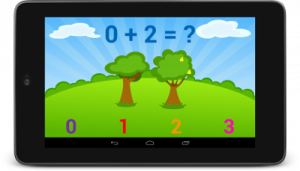 Today we are excited to expand Google's education offering by combining the ease and portability of Nexus tablets with highly engaging educational content. Through this new program educators will be able to manage tablets and discover, purchase, and distribute content through Google Play for Education–whether they're in charge of one classroom or one thousand. We're inviting developers to get started now to create world class educational apps for grades K-12. Schools interested in learning more can sign up here.
The idea is that developers will be able to offer special apps to schools through Google Play for Education. Note that this online destination will launch later this year, not immediately. It is intended to allow schools to discover, purchase, and distribute apps and content to their students with ease.
More information can be found on the Google in Education website »
The goal, according to Google, is "to imagine a world in which all classrooms and students are connected to the web". Not sure that is such a wonderful idea ("Stop playing Farmville at the back!") but the search giant says it is contributing Google Apps and Chromebooks to this endeavour.