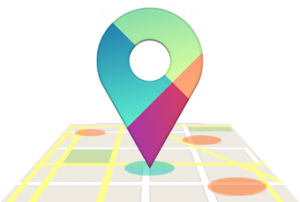 We highlighted Google Play games services yesterday, but new location services also form part of the same Google Play services release (version 3.1).
The new location APIs are intended to make it easier to build more efficient and accurate location-aware apps. More specifically there are new contextual features:
For example, the Fused Location Provider manages the underlying location technology to give the best location depending to your needs. "We've simplified the location APIs and completely rewritten our location algorithm to make location more accurate, flexible and use less battery," says Google.
With the new geofencing API an app can define geographic boundaries around specific locations and then receive notifications when a user enters or leaves those areas.
Morphing location info with sensor management, a new API helps check how the user is moving within their location.
"With apps becoming increasingly contextual, understanding what the user is doing is critical to surfacing the right content. A new activity recognition API makes it easy to check the the user's current activity — still, walking, cycling, and in-vehicle — with very efficient use of the battery. We use low-power sensors and machine-learning classifiers to recognize the activity, giving you both both high accuracy and low battery usage."
For more on the full Location APIs, see http://developer.android.com/google/play-services/location.html. There's also a training class Making Your App Location Aware.
Google Play services and their APIs, for v3.1, are available right away. They are "already rolling out to Android devices across the world, with support reaching all the way back to Froyo," says Google.