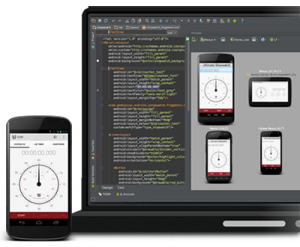 It's the first major announcement to come out of Google I/0 2013 underway in San Francisco (running until Friday), and what does does this mean for Eclipse, the open source IDE that has previously been the recommended path to development?
Google writes, on the Android Developers Blog:
To develop Android Studio, we cooperated with JetBrains, creators of one of the most advanced Java IDEs available today. Based on the powerful, extensible IntelliJ IDEA Community Edition, we've added features that are designed specifically for Android development, that simplify and optimize your daily workflow.
Extensible build tools

We know you need a build system that adapts to your project requirements but extends further to your larger development environment. Android Studio uses a new build system based on Gradle that provides flexibility, customized build flavors, dependency resolution and much more.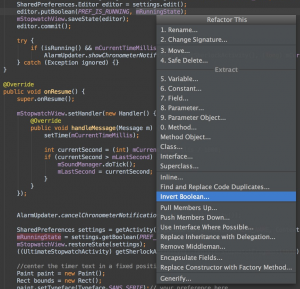 Highlighted aspects include:
Extensible build tools (to support larger, complex development environments Android Studio is based on Gradle – to provide "flexibility, customized build flavors, dependency resolution and much more".)
Code editing (based on IntelliJ IDEA supporting static code analysis, code inspections, smart editing, and advanced code refactoring (see right).)
Access to Google services ("we've made it trivial to add services such a cloud-based backend with integrated Google Cloud Messaging (GCM) to your app, directly from the IDE.")
Open source development (with contributions welcome, the Android Studio project will be in AOSP at https://android.googlesource.com/platform/tools/adt/idea/)
Note: "This is an early access preview intended for early adopters and testers who want to influence the direction of the Android tools. If you have a production app with a large installed base, there's no need to migrate your development to the new tools at this time. We will continue to support Eclipse as a primary platform for development."
What platforms are supported? See below.
Android Studio v0.1
See also: What is… Eclipse?