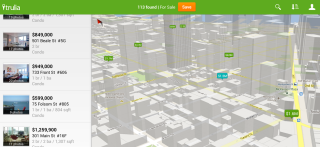 Well, it has now announced Google Play services v2.0, which includes new APIs for Google Maps and Photo Sphere.
On the Maps side of things, the new version of the API enables the new recent features of Google Maps for Android for your own Android apps. The new API uses vector-based maps that support 2D and 3D views, and it allows users to tilt and rotate a map. The new API also gives you access to the indoor maps for major airports and shopping centres in an app.
For Photo Sphere, the blog post authors Reto Meier, Evan Rapoport, and Andrew Foster write on the Android Developer Blog:
We've made Photo Sphere an open format so anyone can create and view them on the web or on mobile devices.

A Photo sphere is simply an image file (like a JPG) that has in it text-based metadata, an open format created by Adobe called XMP. The metadata describes the Photo Sphere's dimensions and how it should be rendered within the interactive Photo Sphere viewer you see in Android, Google+, and Google Maps.

If you'd like to programmatically or manually add the XMP metadata into panoramic images not created by the Photo Sphere camera in Android, stay tuned today for more details on the metadata and how to apply it to your photos programmatically later.
Read the full Android Developer post >>
Pictured is a new version of the Trulia Android app (highlighted by the bloggers) in which users can use to search for a place to buy or rent in 3D.