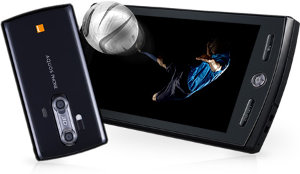 "It is great news that Sharp has once again demonstrated its confidence in our unique audio technology by adopting our WM5102 HD Audio Hub for its latest smartphones," said Takahisa Yamada, v-p of sales and general manager of Wolfson Japan.
The WM5102 also features in the new AQUOS PHONE Xx SoftBank 206SH smartphone. The latest AQUOS PHONE range includes the world's first 4G-enabled (LTE) devices to use a Wolfson Audio Hub alongside a Qualcomm application processor and LTE baseband modem.
"Audio quality is fast becoming a key differentiating feature in mobile devices, and the WM5102 HD Audio Hub enables Sharp to deliver an outstanding consumer audio experience in its latest range of smartphone and tablet devices," said Yamada.
The audio digital signal processor incorporates transmit-path noise reduction, echo cancellation and receive-path noise reduction. According to the supplier, it can "reduce background noise transmitted via voice calls by up to 90%, regardless of whether the caller is travelling through a busy train station, socialising in a bar or relaxing at home".
The Japanese company has already designed Wolfson's audio technology into its AQUOS PHONE st SH-07D smartphone last year.