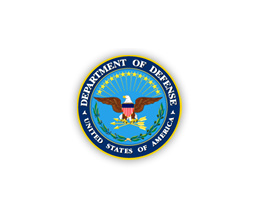 Samsung's Knox system was mentioned in the article as a proprietary attempt to strengthen enterprise applications and their use of data. Well, it has just been announced that the company's Knox-enabled devices have been approved by the US Department of Defense (DoD) for use in DoD networks.
The Defense Information Systems Agency (DISA), says Samsung, has now finished successful testing of Samsung Knox devices.
What the official approval apparently means is enabled pieces of kit, i.e. smartphones and tablets, will be listed as approved products for use by U.S. government and military officials within DoD networks.
"The DoD security requirement guidelines for mobile operation systems are one of the highest security standards in the world and this marks the first time for Android-powered devices to meet such high security requirements," says the Samsung statement.
The Galaxy S4 is the first smartphone to be enabled with Knox, but subsequent "premium smartphones and tablets" will feature the system.
In addition to the DoD approval, Samsung is actively seeking certifications from other international government certification bodies for Samsung Knox-enabled devices to be used in government networks worldwide.