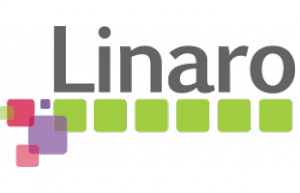 ASOP is the genuinely open source equivalent of Android, and doesn't include Google-specific add-ons such as the increasingly important Google Play Services, and its support for Google Maps and Google Drive, etc.
Linarao is a not-for-profit organisation, created (by ARM among others) to foster the takeup of open source projects in such Linux-based distributions such as Android, LiMo, MeeGo, Ubuntu and webOS. It says the port has been tested on an ARMv8-A 64-bit hardware development platform, code-named "Juno".
This is available from ARM for "lead and ecosystem partners".
"The ARM ecosystem is rapidly preparing for the benefits a 64-bit ARM architecture will bring to devices starting this year," said James McNiven, general manager of systems and software at ARM.

"Our collaboration with Linaro will enable our partners to create 64-bit devices that will drive the best next-generation mobile experience on Android operating systems,while also providing full compatibility with today's 32-bit mobile ecosystem that is optimized on ARM-v7A."
Linaro writes:
The availability of this port is the culmination of a broad architecture enablement program carried out by Linaro, ARM and the ARM partnership. ARM partners now have access to a 64-bit and 32-bit AOSP file system, together with a broad range of supporting material including the ARMv8 Fast Models, open source toolchain from Linaro and supporting documentation.

The ARMv8-A hardware development platform includes an SoC with a quad-core ARM Cortex®-A53 CPU and dual-core ARM Cortex-A57 CPU in an ARM big.LITTLE™ processing configuration with a quad-core ARM Mali-T624 GPU linked via ARM CoreLink™ system IP and implemented using ARM Artisan® physical IP. The development platform with its ARMv8-A software stack provides ARM software and silicon partners with a common foundation to accelerate their ARMv8-A software development. Further information about this platform is available from the ARM website here: www.arm.com/juno.
The Linaro 14.06 release includes a 64-bit primary/32-bit secondary binary image and source code based on the Linaro Stable Kernel (LSK) 3.10 for Android, compiled with GCC 4.9 and tested on both the ARMv8-A 64-bit hardware platform and ARMv8-A Fast Models.
The release is built with the Android runtime (ART) compiler as the default virtual machine with the same source supporting both 32- and 64-bit user spaces on hardware and virtual platforms, says Linaro.
Note that peripheral and advanced power management support plus several accelerations will not be available in this release, but will follow in future releases.
"We have been using ARM Fast Models to develop ports for AOSP for a long time and it is testament to the quality of our collaborative engineering that we have delivered them running on the ARMv8-A hardware platform so quickly," said George Grey, Linaro CEO.

"We look forward to working closely with our members to enable them to deliver next generation Android solutions rapidly to the market."
Linaro – launched at Computex Taipei 2010 – had six founding members:
ARM,
IBM,
Freescale,
Samsung,
ST-Ericsson,
Texas Instruments (TI)