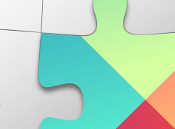 Unsurprisingly, given Google Play's central role in Android updates – the glue, as it were, that makes core Google functionality available across a variety of different Android versions – the company is adding some "new members to the Google Play services family". Namely: Google Analytics API, Tag Manager, and the Address API.
Highlights of the 4.3 release, in Google's own words on its Android Developers Blog:
Google Analytics and Google Tag Manager ("Google Analytics allows you to get detailed statistics on how you app is being used by your users, for example what functionality of your app is being used the most, or which activity triggers users to convert from an advertised version of an app to paid one. Google Tag Manager lets you change characteristics of your app on-the-fly, for example colours, without having to push an update from Google Play.")
Google Play Games services Update ("We are introducing game gifts, which allows players to send virtual in-game requests to anyone in their Google+ circles or through player search. Using this feature, the player can send a 'wish' request to ask another player for an in-game item or benefit, or a 'gift' request to grant an item or benefit to another player.")
Drive API ("This release adds a number of important features (pinning files, app folders, change notifications, more access to metadata)")
Address API ("Allows developers to request access to addresses, for example to fill out a delivery address form")
Google says that when the rollout is complete, it will be possible to download the new Google Play services SDK to use the new APIs.
See also: Google rolls out Play Services 4.1