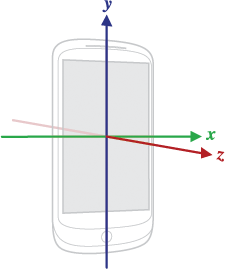 Of course, wearable technology was a big theme of the recent CES and fitness tracking technology from the likes of Nike are well established, so it would be no great surprise for such functionality to emerge. Via Google Play services, I would confidently wager.
Note that Android KitKat saw the introduction of two new composite sensors: a step detector and a step counter. Google wrote at the time:
The step detector analyzes accelerometer input to recognize when the user has taken a step, then triggers an event with each step. The step counter tracks the total number of steps since the last device reboot and triggers an event with each change in the step count. Because the logic and sensor management is built into the platform and underlying hardware, you don't need to maintain your own detection algorithms in your app.

Step detector and counter sensors are available on Nexus 5, and we're working with our chipset partners to bring them to new devices as soon as possible.
According to the code, the title of the API is "Android Fitness API", version is "v1" , the description is "Fitness data from sensors on your Android device", and the ownerName is "Google"…