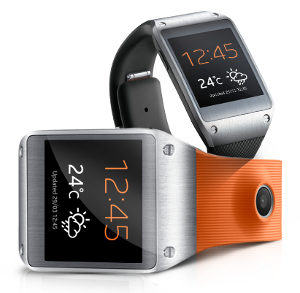 It works with Android devices (some Samsung Galaxy devices, to be precise, courtesy of "Smart Relay" software), and runs certain (redesigned) Android apps out of the box including the likes of MyFitnessPal, Path, Pocket, and RunKeeper).
But does it actually run Android itself? This is not quite clear, with some reports stating it "runs the Android operating system, but it's a heavily-modified version that's been optimised for the smaller 1.63-inch touchscreen."
Anyway, take a look at the new watch. Tempted?
See also: Sony's SmartWatch 2 Versus Samsung's Galaxy Gear: Two Very Different Smartwatches Face Off