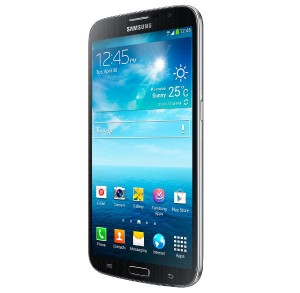 I thought the big question was whether the much anticipated new Galaxy Note 3 (expected on Wednesday 4 September) would leap frog Samsung back over Sony in the phone screen size contest, but it looks like those expecting a smaller, 5.7in display may be right after all…
In the display size stakes the LG Optimus G2 was taking bronze with a 5.2in screen, then there was the Samsung Galaxy Note 2 with a 5.55 in screen and the recently launched Sony Xperia Z Ultra taking gold with a 6.44in screen. The Mega now jumps into the Silver position:
Sony Xperia Z Ultra – 6.44in
Samsung Galaxy Mega – 6.3in
Samsung Galaxy Note 2 – 5.55in
How significant will it be that Sony has once more overtaken Samsung, and then held its position? Both the Asian technology behemoths, of course, are also display specialists. It's easy to imagine, with the Korean-Japan rivalry that more may be riding on this than meets the eye (forgive the pun).
After all, with phablets, screen real estate is crucial. And as more and more people consume a wider range of visual content on their handhelds, the battle of the phablets takes on increasing importance.
The Register has written a review of the Samsung Galaxy Mega, and explains the Note / Mega differences. Although the Mega has a bigger display, the dpi of the Note is greater, i.e. more pixels packed into the space, resulting in a more detailed, satisfying display.
Alun Taylor writes:
The Mega 6.3's 92,160 pixels are scattered across a 6.3-inch TFT LCD panel with a pixel density of 233dpi. Not surprisingly that's a lower figure than the Note 2 boasts – 267dpi, thanks to its 1280×720 5.5-inch display. It's a more cleverly packaged device than the Note 2 though. According to my back-of-an-envelope calculations, the fascia is 20 per cent larger while the screen is 30 per cent bigger.
See also: CNet and Samsung Galaxy Mega hits the United States
Well, roll on 4 September, and all will be revealed.