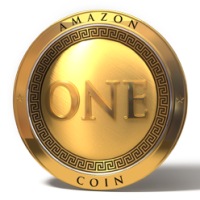 In-game purchases are a major element of the modern gaming world – an alternative source of revenue, and less of a barrier to entry than app pricing. Why do I mention this? Amazon is extending "Amazon Coin" functionality to all Android devices with the Amazon Appstore installed.
The idea is to make it easier for (Amazon Appstore) customers to buy and enjoy Android apps, games, and in-app items. There will also be savings on offer, says Amazon, in that people will be able to save up to 10% on apps and games by purchasing Amazon Coins (developers will still get their full 70% revenue share).
Mike Hines writes:
Since the launch of Amazon Coins in the US, UK, and Germany in 2013, customers have already purchased hundreds of millions of Amazon Coins and are actively using them on Kindle Fire devices, representing real dollars to developers.

Now, users of the Amazon Appstore on Android will be able to use Amazon Coins to purchase apps, games, and a broad range of in-app items on any Android device running the Amazon Appstore in the US, UK, or Germany. If a customer is already a Kindle Fire user, he or she will automatically see their existing Coins balance on their other Android devices in addition to their Kindle devices.
He walks through the steps to check your device availability, "to make sure your app is available to as many Coins-enabled customers as possible".