We wrote about the KL26Z ARM Cortex M0+ dev board back in October, and the collaboration between Farnell element 14 and Freescale (via Embest) has borne further fruit: the FRDM-K64F dev board.
The FRDM-K64F Freedom Development Platform for Kinetis K64, K63, and K24 MCUs, to give it its full moniker.
The new kit is aimed at applications that require "high memory density, low power, and optimised integration", states Farnell. Think gaming systems, connected meters, point of sale systems and portable instrumentation.
The hardware is form-factor compatible with the Arduino R3 pin layout, to help provide expansion board options.
In terms of IDE, it supports Freescale's CodeWarrior and ARM's Microcontroller Development Kit.
It is priced at £21.54.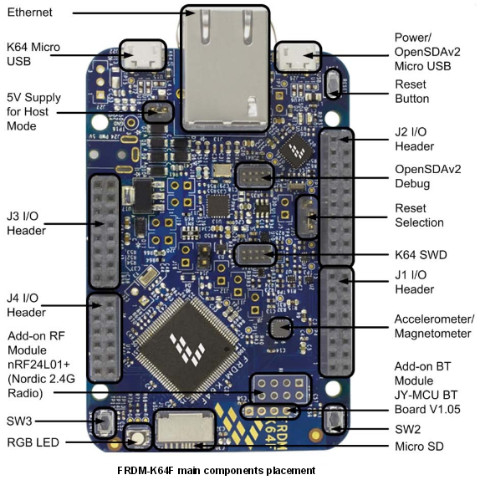 httpv://youtu.be/pyaqcupZHwQ